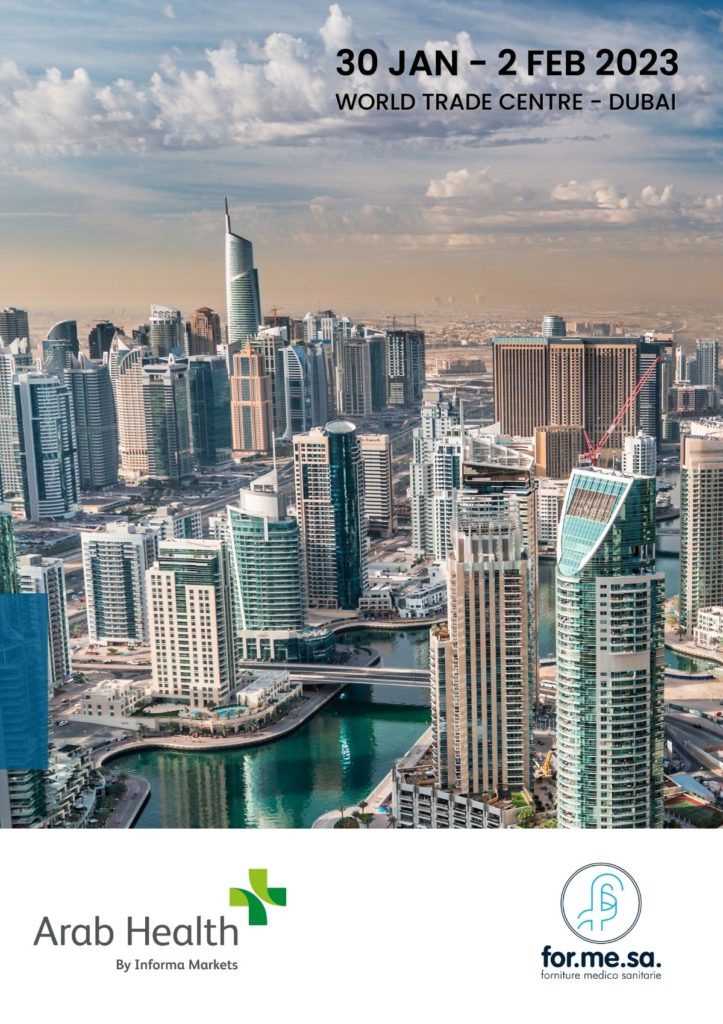 For.me.sa. is waiting for you at Arab Health 2023 in Dubai,
at the World Trade Center
from January 30, 2023 to February 2, 2023.
It is the result of a four-month internship at For.me.sa., the thesis of recently graduated Giorgia Balestrieri, who completed her studies at the Department of Linguistic and Cultural Studies of the University of Modena and Reggio Emilia, with an exploratory study about the use of communication in the working enviroment and particularly on modern epistolary strategies.