GIOTTY – ELECTRIC PILL CRUSHER 2016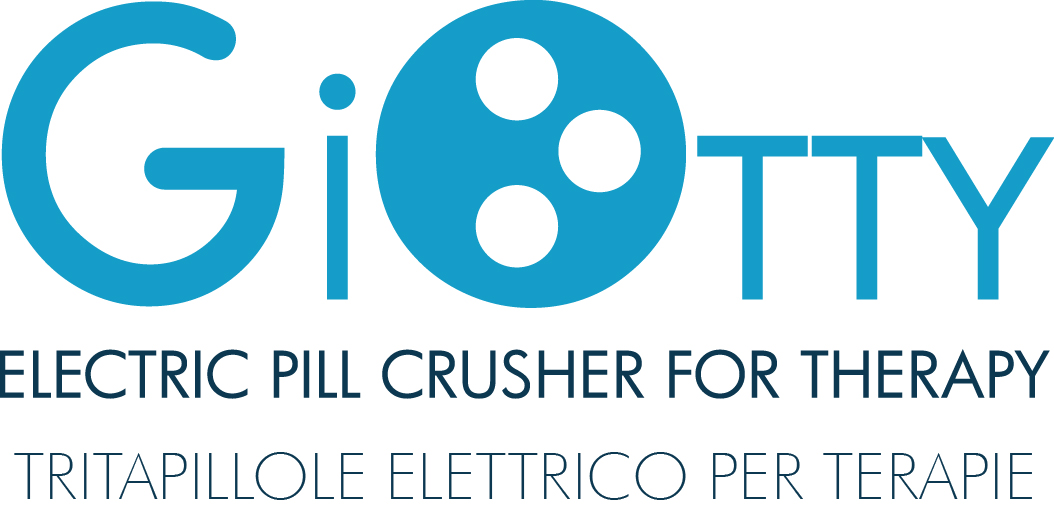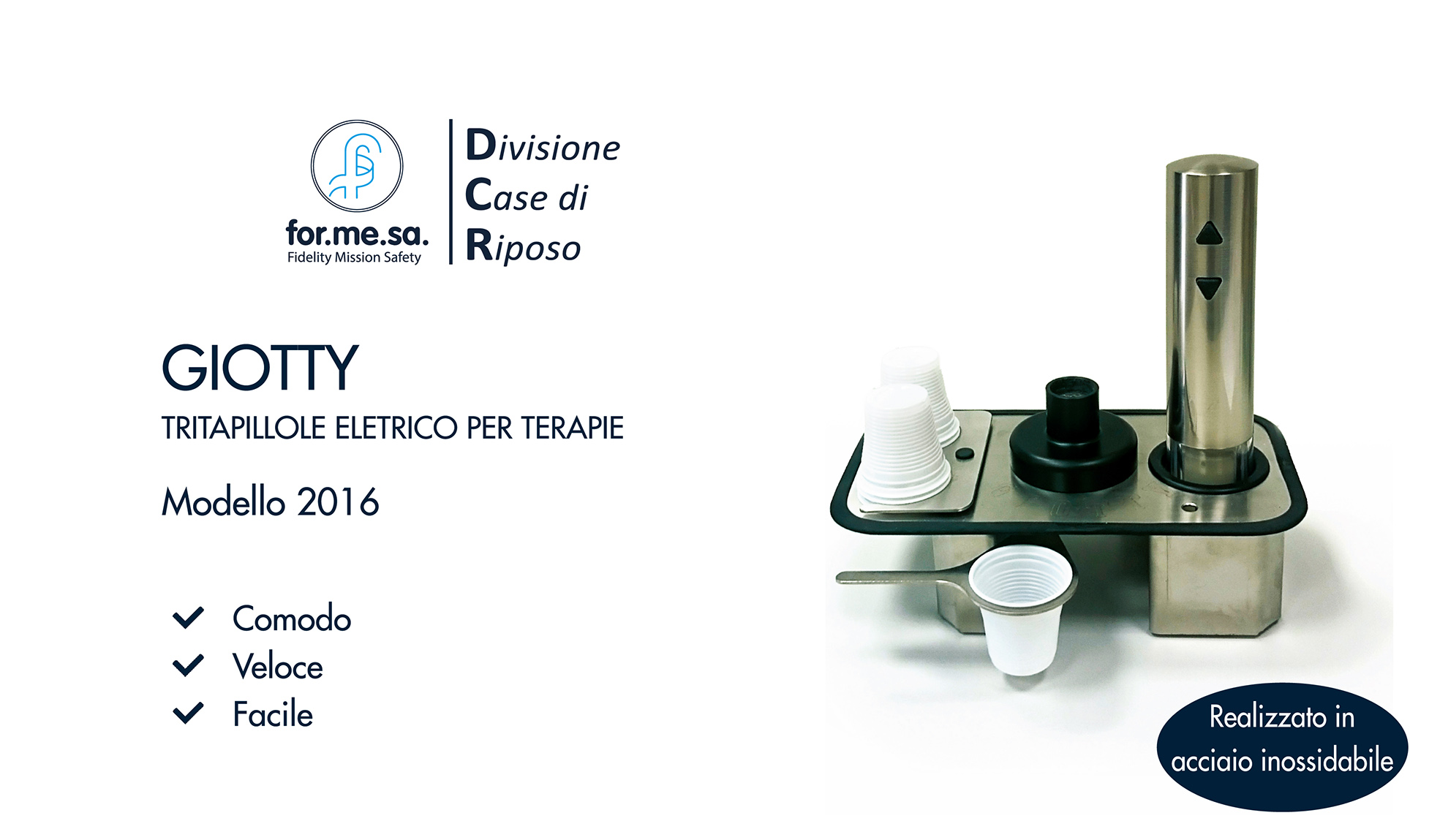 Pill crusher device, particularly suitable to prepare oral therapies in hospital wards and not only.
The device is easily transportable, with excellent operational autonomy and rechargeable.
This device allows the crushing of tablets with calibrated granulometry by means of an electric actuator with a particular rotating group and a support base for the cup (in which the powder of the crushed tablet falls).
The base is provided with a stator with calibrated holes and millings to create friction on the product to be crushed and avoid slippage impressed by the rotor driven by the electric motor.
This device can crush up to three tablets at the same time without any problems with respect to the various types of tablets.
It is able to prepare the required therapy every time without ever needing recharging.
Equipped with battery, battery charger and an external containment shell.
ADVANTAGES
OPERATING PRECISION; the particular conformation of the rotor and the stator allow to obtain a high guarantee of tablets and/or tablets crushing.
LOWERING OF TIME necessary for the preparation of oral therapies to be crushed.
LOWERING OF EFFORTS on the operator's upper limbs, due to the traditional maneuvers with manual tablet crushers and/or mortars.
AUTONOMY, ease of transport and cleaning of the device.
IMPROVE the environment dedicated to the preparation of drugs often cause inhalation of the same.
GUARANTEE CORRECT HYGIENE of the instrument between one therapy and another in order to avoid dangerous contamination of drugs.
RESULTS ACHIEVED
Times are reduced by 33% compared to traditional methods.
The device can easily prepare the required therapy every time without ever needing a refill.
80% of nurses find it convenient and prefer to use Giotty compared to traditional crushing methods.
100% of the nurses do not report any disturbances, sometimes present before, compared to the inhalation of powders deriving from the crushed therapy.
WE ARE AT YOUR DISPOSAL FOR A PRACTICAL DEMONSTRATION

FOR RESERVATIONS

329 09 69 387
GIOTTY – ELECTRIC PILL CRUSHER
Electric pills and tablets crusher, useful for preparing oral therapies in hospital departments and retirement homes. It can easily be transported, it has great autonomy and can be recharged.
This device crushes up to three different pills simultaneously.
There is no specific glass or medicine cup to use with it, as Giotty works with any tipe of small plastic glass.